Travel with a Purpose
We believe that travel can create a tangible, positive impact. This belief and our passion for community and conservation projects fuels our commitment to give back. Our list of carefully selected projects, which we support financially, are listed below.
By traveling to Africa alone, you're already making a difference by supporting local economies. But if you'd like to do more – we're here to help you do this in a meaningful and sustainable way.
There's so much you can do! For example, you can bring school supplies (through Pack for a Purpose), visit amazing dance or music projects on a Fair-Trade approved tour, meet community leaders in impoverished areas, exchange ideas with school children, or take part in a conservation activity.
Your travel expert can point you into the right direction! They can help you pick a project that suits your interests for your itinerary. Our US-based Philanthropy Expert, Robyn Stalson, is also available to give tips and advice on our Travel with a Purpose projects.
---
UTHANDO SOUTH AFRICA
We've supported the non-profit organisation Uthando South Africa a for a number of years. The Fair-Trade-accredited NGO works with innovative community projects in and around Cape Town. Run by James Fernie, the day tours take guests to local schools, community gardens, small township businesses and exciting music/dance projects.
Learn more about Uthando South Africa or read about a recent tour with Uthando to a school that runs drumming classes.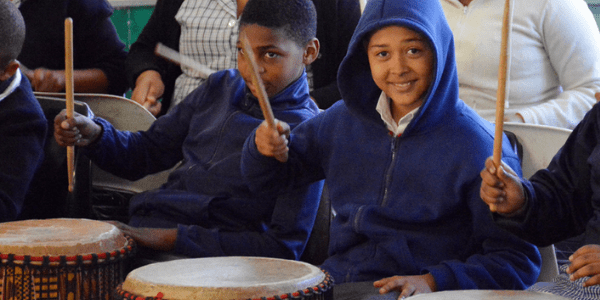 The Amy Foundation
In 2022 we started supporting the non-profit organisation The Amy Foundation. This NPO educates and develops youngsters from vulnerable, low-income communities in Cape Town, such as Gugulethu, Philippi and Bonteheuwel. They support over 1000 girls and boys through various programmes at their four After School centres. These programmes include academic support, youth skills development, and arts & culture.
The aim is to keep the youngsters safe in a nurturing environment where they are stimulated in multiple disciplines. Additionally, they provide a holistic and sustainable youth development programme for school leavers and unemployed youth from challenged backgrounds.
---
Pack for A Purpose
We are a proud member of Pack for a Purpose, an initiative that allows travellers to make a lasting impact in the community of their travel destination. Travellers can save just a few kilos of space in their suitcase and take supplies for the project that we support. It makes a priceless impact in the lives of the local children and families.
The items are gifted to the Emmanuel Educare Pre-School, situated nearby Giltedge's main head office. Emmanuel Educare serves around 180 children aged 3 to 6 years. Run by Westlake United Church Trust (a NPO) the pre-school lies at the heart of Westlake Village, a community plagued by high levels of unemployment and drug abuse.
Giltedge is proud to support this local registered pre-school, which does great work in providing the children with the best possible start to their education. A staff of 12 teachers and training assistants look after 6 classes, with no more than 30 children per class. Each child is also given two meals (and nutritious snacks) daily.
Based on the great foundation laid at Emmanuel Educare, many children have gone on to excel both academically and in other fields such as dance. Please click here to see what supplies are needed for our project.
---
Fair Trade
Fair Trade Tourism promotes best-practice responsible tourism in Africa. The non-profit initiative is the frontrunner in the development of sustainable and responsible tourism in Southern Africa. We are proud to have received our Fair Trade approval in January 2018.
Have a look at our Fair Trade tours in Southern African and East Africa.
Community Conservation Fund Africa
At Giltedge, we are passionate about giving back. We have partnered with the Community Conservation Fund Africa (CCFA) because our planet is our gift and our responsibility. The registered non-profit company, started by Mantis and Accor, supports communities in areas neighbouring national parks and conservancies in Southern Africa. Their focus is on creating employment through community projects and providing training on conservation. Currently, there are active projects in South Africa, Rwanda, Namibia, Uganda and Kenya.
---
Additional ideas
Share your talents with individuals or organisations with similar interests. Depending on the skills you have we could connect you to a local university, medical clinic, local Girl Scouts, woman's shelter, smaller non-profit or youth educational programme.
Donate your time and expertise
Share personal work experience
Share your talents
---
HOW TO GET INVOLVED?
Our Giltedge Philanthropy Specialist, Robyn Stalson, is passionate about responsible tourism. She assesses each philanthropic project's ethical standards, authenticity and attention to sustainability and safety. Travel with a Purpose is centered around partnerships and collaboration to make a bigger impact in the world.
"The idea is to use responsible travel as a unifying platform. Collectively, through the spirit of Ubuntu (Zulu word for togetherness) we can mutually support each other in providing meaningful and memorable experiences for our clients. We are committed to creating life-changing journeys," says Robyn.
Chat to Robyn or your Africa Travel Expert to recommend projects matched to your interests and skills. You'll still have that luxury safari that you've always dreamed of, and at the same time, return home knowing you've made a positive contribution.