The motivation behind incentive travel has changed. No longer is it simply a reward for work done, but rather an experience that encourages connection and inspires teams to go beyond what's expected.
Curating the right destination and itinerary is crucial in making any incentive trip a success, but with so many options to choose from (and being bound to a budget!), it's tough to know where to begin.
Since we're on a mission to reignite MICE travel in 2023, here are the GILTEDGE team's insights on matching the right destination and experiences to your team.
A focus on wellness
Best for: Teams in need of rest
Outcomes: General health promotion and a rejuvenated team
Although the term 'wellness' has long dominated the travel space, it continues to reflect a growing demand for experiences geared towards one's mental and physical well-being. If your team consists of individuals who value their downtime or have been hard at work smashing deadlines, an itinerary filled with feet-in-the-sand beach time, yoga, spa days, and ample free time is guaranteed to lift their spirits.
Destination suggestions: Bali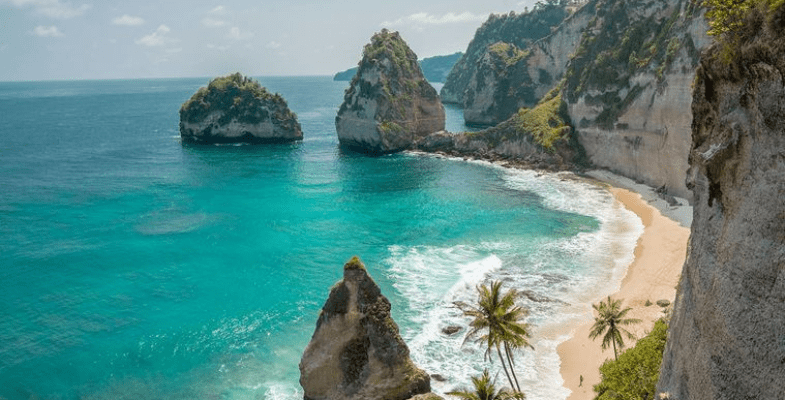 A dose of adventure
Best for: Active corporates who thrive off a challenge
Outcomes: A highly motivated team ready for action
Incentive trips focusing on mental and physical stimulation are guaranteed to win over teams who love a good challenge. A winning itinerary in this category includes outdoor activities such as hiking, free diving and white-water rafting. It may be worth including problem-solving elements, too. Think rope courses and trivia challenges. An active trip can also help stimulate teams struggling with morale or needing a good confidence boost.
Destination suggestions: Iceland
Make it about culture
Best for: Culture vultures who love learning
Outcomes: A team possessing high levels of empathy and understanding
A culturally immersive trip is guaranteed to strike the right balance for creative and curious teams who appreciate learning about other people. It's a great way to instill a sense of wonder and empathy across your workforce while broadening their perspective of the world. Some ideal examples include visits to historical sites, museums, or immersive experiences with local hosts. It might also be worth timing the trip around a major festival or annual event.
Destination suggestions: India
All about good cuisine
Best for: Social teams who love to wine and dine
Outcomes: A bonded team, appreciative of everyone around the table
Incentive trips centered around food – good food – are guaranteed to make everybody happy. Local foodie experiences, visits to wine farms, local breweries, or food festivals can encourage positive social bonding. They also allow team members to sample food and experiences they have never tried before, which nurtures a strong sense of creativity and appreciation. Hands-on cooking classes are enjoyable and rewarding. The best part? Everyone can return home with a new skill.
Destination suggestions: Italy
Safari incentive
Best for: Teams who deserve a reward of epic proportions
Outcomes: An inspired team with a fresh perspective on life
If you want to totally 'wow' your team this year or want to reward top performance, you can't go wrong with a once-in-a-lifetime safari experience. It offers a chance to get the team out into nature and  appreciating the natural beauty of the wilderness. From huddling around a campfire to watching the sun burst over the horizon, there's no shortage of bonding moments. They're also likely to appreciate how safari holidays tie into conservation and giving back.
Destination suggestions: South Africa
The bottom line…
Choosing the right incentive travel destination doesn't just boil down to what you want but the team dynamics, company goals, time and budget. The GILTEDGE team is here to help if you need help figuring out how or where to start. Our experts know just the right questions to ask and can curate multiple itinerary options according to your criteria. Get in touch, and let's start planning!