It's 04:30, and Samson has collected his guests and set out on the three-hour journey to Gansbaai for a thrilling shark cage diving experience. Guests are excited, and Samson has his phoned tucked away to avoid any distraction whilst on the road.
Upon arrival, guests are advised that the weather is not playing along, and their diving trip is cancelled.
Stomach drops. And Samson thinks, I need to get innovative!
This incredibly creative guide decides last minute that whale watching and wine tasting in the region will make up for the cancelled diving experience, and ends up creating memories that will never be forgotten.
Qualified to guide in all nine provinces, Samson Khumalo is Giltedge Africa's face of touring and has a love for people and a deep appreciation for their stories.
"The more one travels, the more one learns. Which means that from listening to stories, experiencing cultures, religions and lifestyles, the more diverse one's knowledge will be". 
South Africa has so much to offer, and Samson is proud of it. Every tour is unique and moulded to the guests' preferences as he gets to know them better. Tours are diverse and exciting due to the vast amount on offer in our country.
"The diversity of the people in South Africa is equal to the diversity in nature and products that the country has on offer."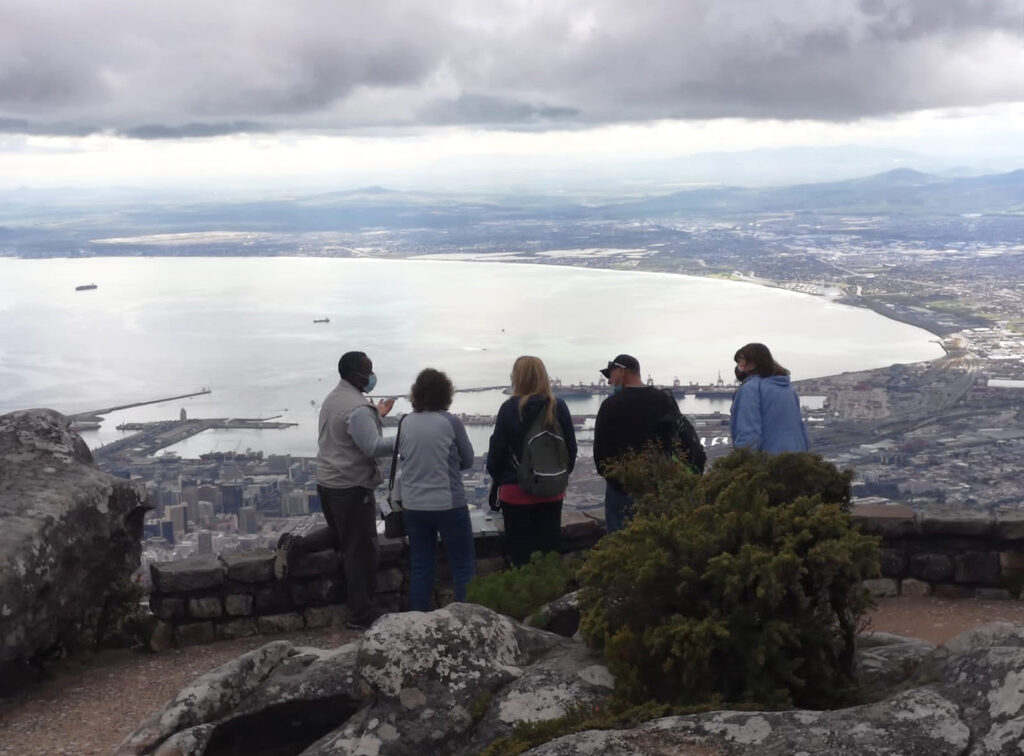 When travelling to South Africa, you can expect a feeling like no other, says Samson.
Somehow, here, "human innovation meets natural splendour. Where else in the world can you stand in the middle of the wild, where nature carries on with daily life, and sip a G&T with little fear of your surroundings?"
Samson Khumalo loves what he does and describes his best times as those where knowledge is shared, and experiences had. According to Samson, "The more you can give as a guide, the more you will receive."