We at GILTEDGE appreciate the importance of cuisine when travelling and celebrate its ability to showcase culture and transport you to different parts of the world in one sitting. For those travelling to Cape Town, or even for those who call it home, we have listed a few must-visit culinary adventures in this incredible city.
Boma on Bree
Led by chef Vusi Ndlovu, Boma on Cape Town's trendy Bree Street evokes traditional open-fire African cooking through signature smoky aromas and flavors. Expect tasting menu dishes like West Coast oysters, Zebra smoked cheddar jaffles and Karoo honey cake with burnt milk ice cream. Touches like leather chairs, candlelight, and handcrafted wooden tables make Boma an atmospheric sanctuary in the heart of the bustling downtown.
Location: 107 Bree St, Cape Town City Centre, Cape Town
TOW Bespoke Dining experience
Ascend the Mother City's most majestic sight, Table Mountain, on the world-famous cableway and indulge in an exclusive sunset dining experience on top of the world. Sit down for a meticulously curated tasting menu with African-inspired flavors and local ingredients as you dine at South Africa's most iconic natural landmark.
Location: Table Mountain, Cape Town, South Africa.
Beyond
Celebrating Diversity Through Unique Ingredients and Seasonal Flavours
Beyond Restaurant in Cape Town is a true gem, perfect for food lovers and adventurous diners alike. Their Farm-to-table philosophy ensures a constantly changing and seasonal menu, showcasing the best of local and rare produce. From the perfectly cooked and flavourful rare-breed meats to the creative and beautifully artisanally crafted cheeses, each dish is a feast for the eyes and the palate. At Beyond, they have a passion for presenting the 'weird and wonderful', with their menu featuring unique strains and flavours beyond mass production. Make sure to add this restaurant to your Cape Town travel itinerary.
Location: 48 Kloof St, Gardens, Cape Town, South Africa.
The Pot Luck Club
Share on your Travels at The Pot Luck Club
Perched atop the silos of the Old Biscuit Mill, The Pot Luck Club boasts breathtaking panoramic views of Cape Town. The restaurant's inventive small plates and tapas-style dishes are a testament to Chef Luke Dale Roberts' culinary artistry, inspired by his travels around the world. The Pot Luck Club's hip, industrial-chic decor is the perfect backdrop for its cutting-edge cuisine, while the open-plan kitchen allows diners to watch the chefs in action. Whether you're in the mood for the famed ceviche, crispy pork belly or one of the restaurant's signature cocktails, The Pot Luck Club is sure to tantalise your taste buds and delight your senses.
Location: 375 Albert Rd, Woodstock, Cape Town, South Africa.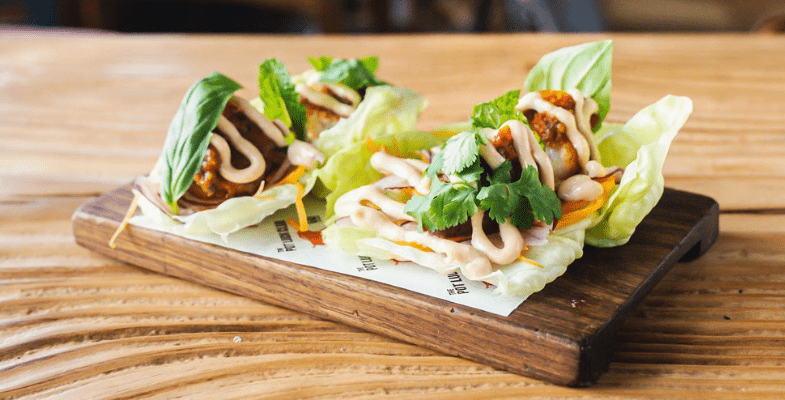 FoxCroft
A Multifaceted Dining Experience
Nestled in the trendy suburb of Constantia, Foxcroft Restaurant is a must-visit for foodies in Cape Town. The contemporary space features floor-to-ceiling windows, allowing natural light to flood the restaurant and highlighting the stunning views of the Constantiaberg Mountains. The menu, curated by acclaimed chef Scot Kirton, boasts a selection of creative and innovative dishes that are beautifully presented. A multi-faceted restaurant that also offers a delightful patisserie counter and bakery, this casual space offers a variety of tapas-style plates, main dishes, and delectable desserts. With the attention to detail in the plating of each dish is a work of art!
Location: High Constantia Centre, Groot Constantia Road, Constantia, Cape Town
Chefs Warehouse at Beau Constantia
Explore A Set Tapas Menu in the Scenic Winelands
Chefs Warehouse at Beau Constantia offers a unique dining experience with breathtaking views overlooking the Constantia Winelands. Chef Ivor Jones creates an ever-changing tapas-style menu with influences from various cultures. You will be served a set menu of tapas for 2 people, comprising of 8 tapas dishes excluding dessert. The emphasis is on freshly grown ingredients, offering a serious punch of flavour with every mouthful. The carefully crafted menu is designed to be shared, making it the perfect place to go when traveling with family and friends. The combination of exquisite food and stunning scenery makes Chefs Warehouse at Beau Constantia an unforgettable dining experience for all.
Location: Beau Constantia Wine Estate, Constantia Main Rd, Constantia, Cape Town.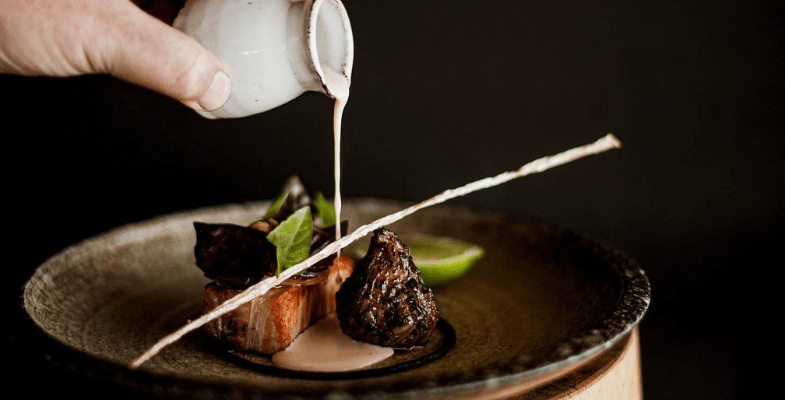 Gold
Discover Culture Through Cuisine on Your Travels at Gold Restaurant
Gold Restaurant is a must-visit for food lovers in Cape Town, offering a unique African dining experience that combines culture, cuisine, and entertainment. From the moment you step through the door, you'll be welcomed with a warm smile and traditional hand washing ceremony. The 14-dish tasting menu is designed for sharing and celebrates the diverse and vibrant flavours of the continent. Each dish is a culinary journey that introduces you to the country of origin, cooking techniques, and spices used. The attentive staff also provides insightful commentary on the meal, creating a truly immersive and educational experience. Don't miss the opportunity to savour African cuisine in a vibrant and lively atmosphere.
Location: 15 Bennett Street in Green Point, Cape Town, South Africa.